One of the murals painted in newly renowated Birdhouse, a building from 1898.
Client: ZOO WROCŁAW
Client wanted to tell the story of Silent Forests. It is a campaign to enhance awarness of Asian songbirds extinction. 
They are threatened due to trade, song competitions, export and traditional medicine.
Client wanted to show a cage.
I added spieces of birds of my choice. I was interested in birds with wonderful tails.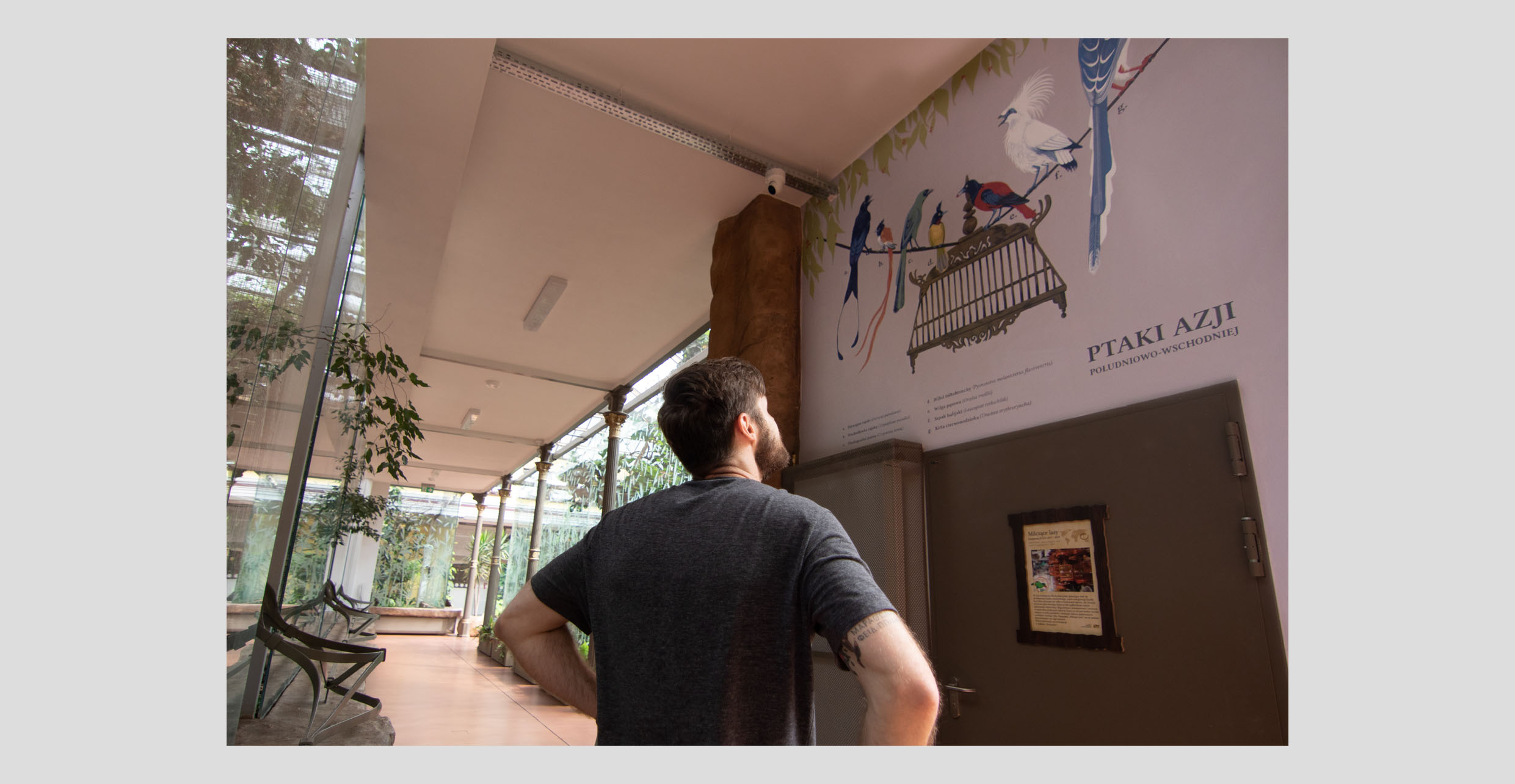 Birds included:
Greater racket-tailed drongo (Dicrurus paradiseus), Indian paradise flycatcher (Terpsiphone paradisi), 
Racket-tailed treepie (Crypsirina temia), black-crested bulbul (Rubigula flaviventris), 
Maroon oriole (Oriolus traillii), Bali starling (Leucopsar rothschildi), Red-billed blue magpie (Urocissa erythroryncha)